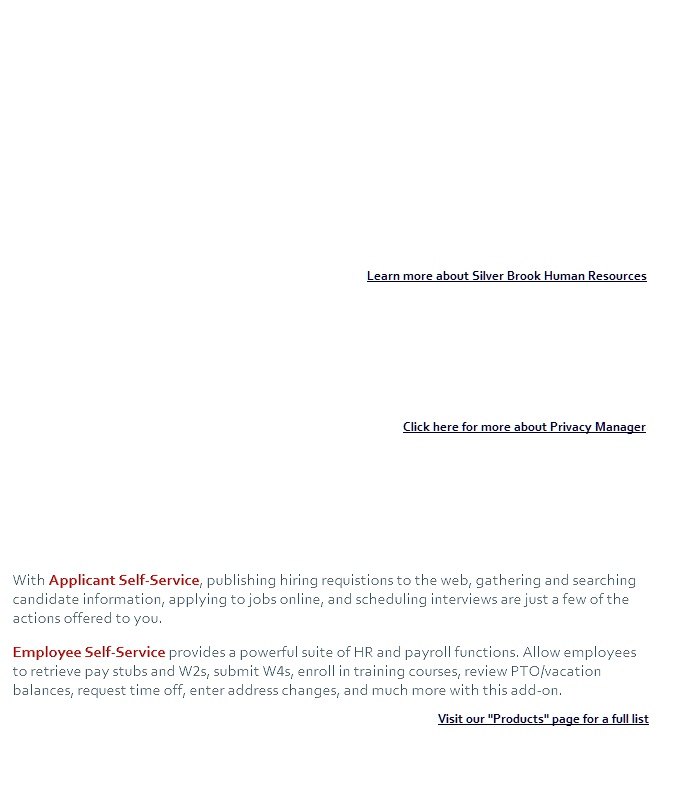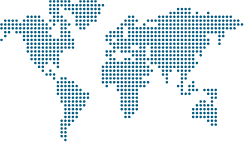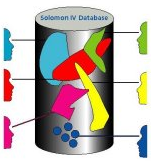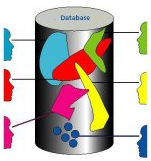 Software Applications for Microsoft Dynamics SL

Silver Brook Human Resources

The
ONLY
HRIS module designed for Dynamics SL!

Silver Brook Human Resources is a full featured HRIS system with deep integrations to Dynamics SL and interfaces to other payroll systems.

Whether you use Dynamics SL payroll or an external payroll system, Silver Brook Human Resources eliminates duplicate data entry by synchronizing employee information, salary rates, W
4
s, benefits, deductions, and pay data to your payroll system.

Silver Brook Human Resources features a full array of HRIS functions including Applicant Tracking, New Hire and Termination Processing, Salary and Job History, Benefits Administration, Credentials Management, Training Management, Health and Safety, OSHA, and Workers Compensation, Compliance Reporting, Property Management, and more!

191
Post Road West
Westport, CT
06880

Privacy Manager

This role-based security application enhances internal controls by essentially allowing managers to control "who will see what" in a given database. Add data-specific security by establishing permissions on any of more than
50
key fields!

Our Other Products